The need for speed. Faster broadband connection is a necessity today due to new demanding applications and IP services. Yet, a large number of countries in the world still lack high-speed broadband. 500M apartments worldwide need an upgrade. A Gigabit society is a clearly announced goal in Europe but it remains a distant perspective. According to EU, ALL households must have a broadband connection of at least 100 Megabit per second (Mbps) by 2025. The target for 2020 was 50%. But, in 2018, only 15,4% of European homes were subscribed to the appropriate level.
Fiber networks are being installed in streets at a rapid pace, but the costs and complexity of connecting buildings and apartments with high-speed, high-bandwidth services represent the Last Mile Challenge. Full fiber deployment is an expensive undertaking. Therefore, it makes sense to use the free capacity in existing coaxial networks to reach Gigabit speeds without the need to install fiber in the buildings or apartments.
FUTURE PROOF – CAPACITY UP TO
smart solutions for smart buildings
THE GIGABIT LIFESTYLE

In a time of rapidly changing technology, information overload, and new methods of sharing the hotel and hospitality sectors are facing an increasing demand for faster broadband services. Access points in hotel corridors and rooms must be superior to meet new ways of doing business, new ways of connecting with people and new entertainment preferences such as extended room services, infotainment and Video on-demand. For hotel operations, time is money and network upgrades should have limited effect on daily business. InCoax Fiber Extension helps to make the building smarter, improve efficiency and reduce operating costs. Adding increased quality of life to those who work and stay inside the walls makes a smart hotel your best bet for the future.
Residential buildings, MDU's
FIBER CAPACITY AT LOWER COSTS

Increased bandwith is often on the agenda. Apartment buildings (MDU's) are looking for upgrades to a fast speed broadband with minimal impact on the residents and the property. The use of free spectrum capacity in existing coaxial cables provides a cost-effective and sustainable solution for apartment buildings to reach the living room home entertainment hub. With InCoax, fiber performance is extended from the street to the TV-outlet, reaching internet speeds of up to 2.5 Gbps without having to pull new cables or fiber to the individual apartment. Other advantages include customized apartment provisioning and the co-existence with present TV-services (cable- or satellite TV). It works as well with Fixed Wireless Access, Satellite or 5G extension.
INCREASE COMFORT AND SECURITY

Today´s smart homes will monitor comfort and safety aspects of a building. This saves cost and significantly increases the tennants´ comfort and security. The demand for high-speed internet connectivity for home study, work, social activities, and entertainment streaming is increasing. The need is very much the same for all citizens and, as part of social inclusion and personal development, should be made available to everyone. Living in social housing should not limit the availability of these services. The good news is that limited funding need not be a showstopper. If there is a cable network in the premises, for satellite TV and/or cable TV reception, this can become the high-speed broadband network needed.
You do not have to replace it with costly optical fiber installations to the individual apartments.
SMART BUSINESS SOLUTIONS

There is nothing more frustrating in a work environment than a slow internet connection. Gigabit speed broadband is an emphasis for modern companies but most necessary technology upgrades are either expensive or complicating due to new cabling and operational disturbance. The commonly used G.fast enables faster connection speed than ADSL and VDSL but not fast enough to meet the demands of tomorrow. For higher speeds, the network needs to be upgraded and it is a costly procedure especially when it involves in-building fiber installations. InCoax Fiber Extension then presents as a smooth and cost-effective alternative. The technology works for coaxial cable networks used to distribute TV signals. It makes the entire building smarter, improves efficiency and reduces operating costs.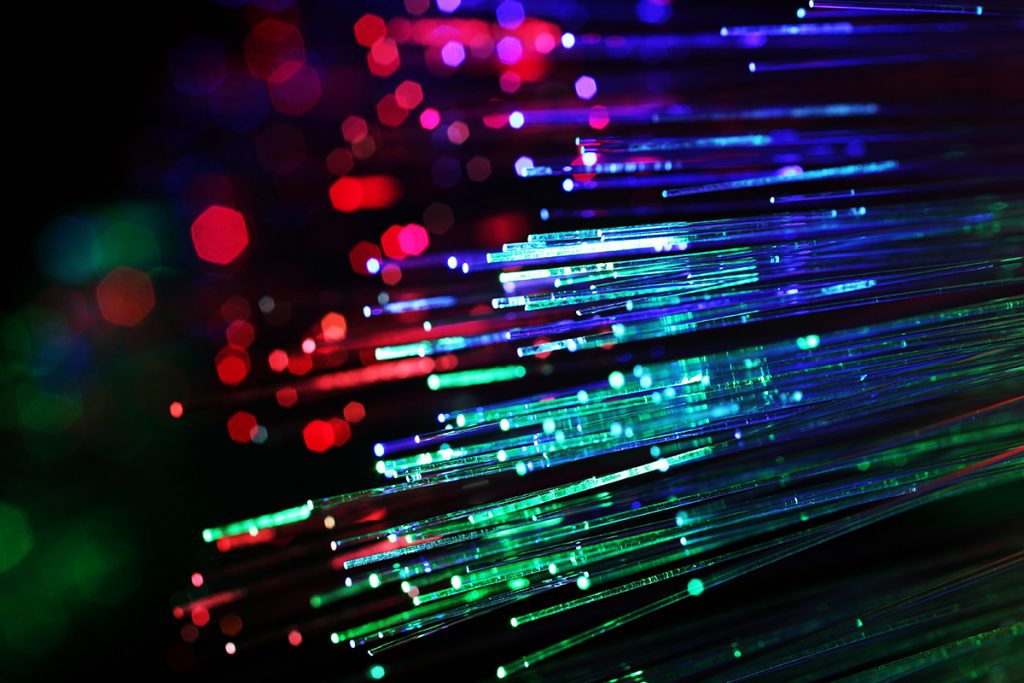 INCREASED ROI WITH SHORT TIME TO REVENUE
The Last mile challenges pose a substantial problem to Operators and Internet Service Providers. Legacy technologies suffers from low and asymmetric data speed and insufficient Quality of Service. The number of fiber Home Passes are growing but the uptake rate is quite low due to difficulties in installation and a general reluctance to pay for the investment. The low uptake rate prevents or delays the investment in fiber infrastructure. By using the coaxial network for fiber extension many corners are cut. In combination with the MoCA Access standard, symmetric fiber-like performance with low latency can be offered in co-existence with terrestial, cable- or satellite-TV. In:xtnd accelerates the subscriber uptake, it can be rolled-out in stages, upgraded and supported remotely. In:xtnd opens up new markets previously too costly for expansion.
PROVIDING FAST AND RELIANT BROADBAND
The demand for faster and more reliant broadband services is present for both homes and businesses. New investments are required as existing technologies often prove insufficient in both speed and symmetry. Fiber is the obvious choice if possible, but can be both costly and time consuming to install. The installation is also dependent on tenants availability or handling of keys. Operational disturbances for offices, hotels and health care centers can be extensive and costly. By using the coaxial network with self-installed in:xtnd modems, costs for installation and operational down time is limited to a minimum. Fiber speed broadband is achieved in co-existence with existing TV-solution and is much cheaper and easier than upgrading from DOCSIS 3.0 to 3.1. In:xtnd can be rolled-out in stages, upgraded and managed remotely.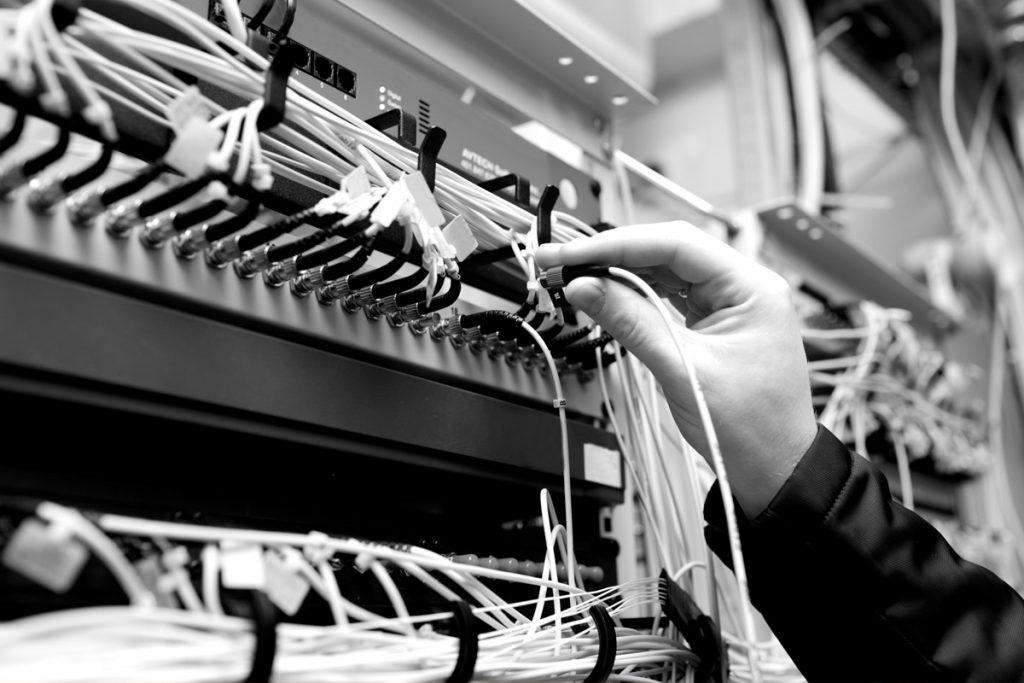 SUSTAINABLE AND FAST DEPLOYMENTThe installation of broadband networks has never been easier. While access to apartments and offices poses major difficulties, the use of the existing coaxial networks and self installed access modem, presents as the smart choice. There is no need to pull new cables which makes in:xtnd one of the easiest, fastest and most environmentally friendly fiber access extension systems present. It is non-intrusive, inexpensive and sustainable. In:xtnd provides Gbps speed when FTTH and FTTB is not possible all the way through fiber. In:xtnd can also be used for broadband via fixed wireless access extension when fiber is not present. In:xtnd opens up a huge market for the progressive entrepreneur, willing to invest time and effort in marketing in:xtnd system capabilities to Operators and Resident owners.
what customers are saying
ARKADEN BREDBAND, BRF SORTERAREN
Swedish operator Arkaden Bredband satisfied with in:xtnd™ installation
Rising demand for faster broadband and better TV image quality by tenants, was satisfied with in:xtnd™ and an upgraded variety of service options.
"Fiber access over coax is a great complement to increase the uptake rate of broadband home passes. On many sites, it is both cheaper and easier to use the existing coax cables. On some protected sites it is not possible to pull new cables effectively. Not to mention what we save in environmental impact by not scrapping old cables", says Per Söderberg CEO of Arkaden Bredband AB.
The in:xtnd 4-channel control unit was connected to a fiber switch in the basement. 20 in:xtnd Access modems were installed in the apartments.
"Even though we only used a fraction of the 4-channel in:xtnd Control unit's capacity, we still got superior economy over the alternatives. The installation ran very smoothly. Everything was up and running by noon", Per says.
"We are using the in:xtnd Manage provisioning system. It works well for our purposes. We offer 100Mb/s as the basic speed option, but the tenants can choose 250, 500
or 1000Mb/s as well."
Per Söderberg, CEO, Arkaden Bredband Sweden
Perspektiv Direkt – Arkaden Bredband
Interview with Per Söderberg, CEO at Internet Service Provider Arkaden Bredband about the first in:xtnd installation.
Swedish operator A3 used in:xtnd™ for more bandwith
Stockholm-based tenant-owner association, Vasastaden, in collaboration with operator A3 used the in:xtnd™ solutions to upgrade bandwidth in a cost-effective way with minimal impact on the residents and the property.
"At A3 we see in:xtnd as a huge opportunity to improve the situation for many tenant-owner associations around the country. Previously, these customers have had to build brand new networks, but with this technology they can take advantage of the larger bandwidths that many need in their homes today. We are extremely proud that we are one of the first operators in the country with this," says Andreas Rix, Head of Corporate Sales at A3.
A great advantage of in:xtnd™ is that you can reuse existing coaxial cables and avoid having to pull new cables or fiber to the respective apartment.
"At A3 we see this as a huge opportunity to improve the situation for many tenant-owner associations around the country."
Andreas Rix, Head of Corporate Sales, A3
A five star hotel, recognized as
the best in Berlin, Germany
Regent Berlin decided to introduce IP-TV, infotainment and room wifi system to offer a wider range of TV programs, increase room service and improve room wifi coverage and thereby replace existing TV services. All 195 rooms at Regent Berlin now include plasma televisions with satellite programming, entertainment and wireless internet access.
Flawless hospitality contributes to making Regent Berlin one the of the most luxurious hotels in Berlin. This prestigeous 5-star hotel is located close to historical and cultural sights such as Brandenburg Gate and Checkpoint Charlie Museum.
With many international travelers, the previous TV services needed to be increased with more international channels. Since the property has cast concrete walls, the wifi coverage was not good enough in the hotel room to satisfy today's business travelers with multiple wifi devices. The goal was to improve in room communication by introducing new services to the hotel guests. Room Access points and coax modems are remotely managed by a service provider.