Depending on who you are or whom you represent there are a number of ways to Get Started.
InCoax Sales Staff and Partners are standing by to guide you to the best solution for your needs.
Contact our sales department using the form below.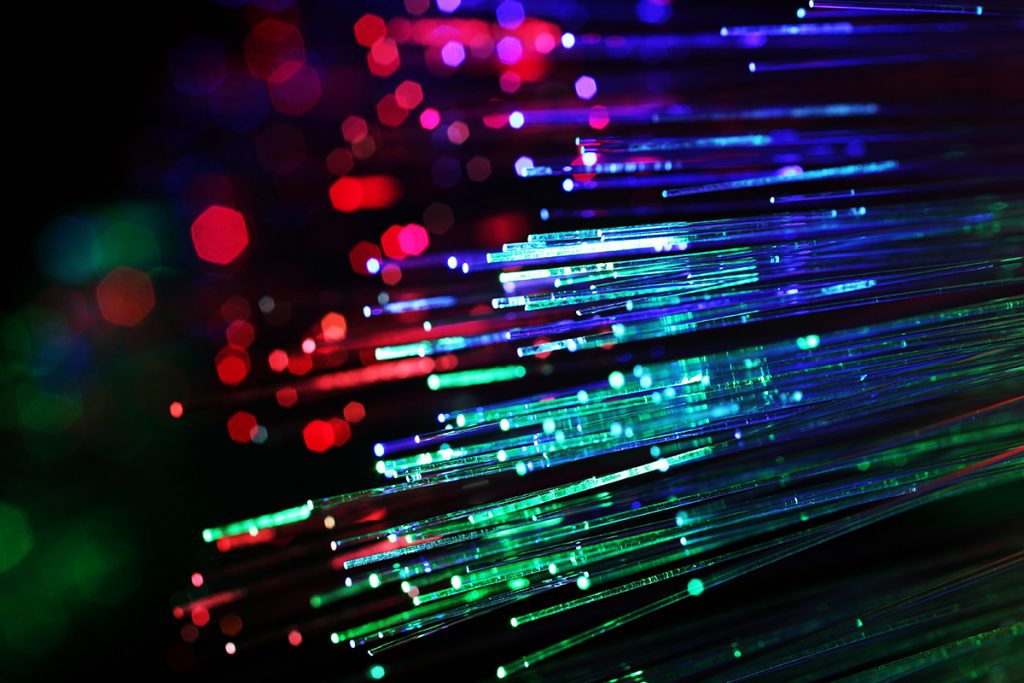 INCREASED ROI WITH SHORT TIME TO REVENUE
The Last mile challenges pose a substantial problem to Operators and Internet Service Providers. Legacy technologies suffers from low and asymmetric data speed and insufficient Quality of Service. The number of fiber Home Passes are growing but the uptake rate is quite low due to difficulties in installation and a general reluctance to pay for the investment. The low uptake rate prevents or delays the investment in fiber infrastructure. By using the coaxial network for fiber extension many corners are cut. In combination with the MoCA Access standard, symmetric fiber-like performance with low latency can be offered in co-existence with terrestial, cable- or satellite-TV. In:xtnd accelerates the subscriber uptake, it can be rolled-out in stages, upgraded and supported remotely. In:xtnd opens up new markets previously too costly for expansion.
PROVIDING FAST AND RELIANT BROADBAND
The demand for faster and more reliant broadband services is present for both homes and businesses. New investments are required as existing technologies often prove insufficient in both speed and symmetry. Fiber is the obvious choice if possible, but can be both costly and time consuming to install. The installation is also dependent on tenants availability or handling of keys. Operational disturbances for offices, hotels and health care centers can be extensive and costly. By using the coaxial network with self-installed in:xtnd modems, costs for installation and operational down time is limited to a minimum. Fiber speed broadband is achieved in co-existence with existing TV-solution and is much cheaper and easier than upgrading from DOCSIS 3.0 to 3.1. In:xtnd can be rolled-out in stages, upgraded and managed remotely.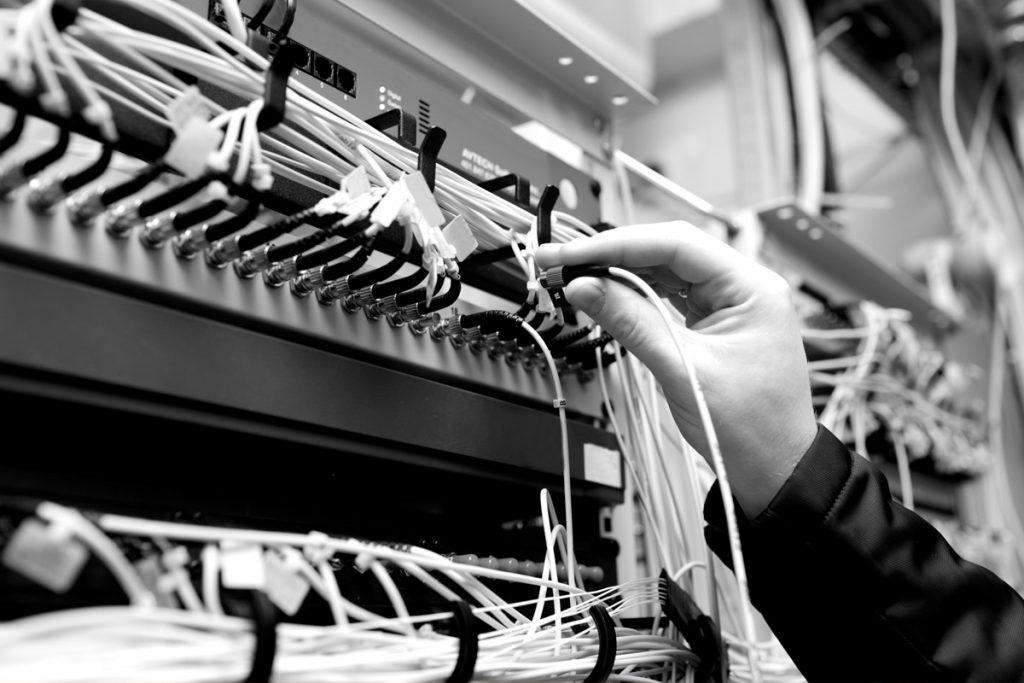 SUSTAINABLE AND FAST DEPLOYMENT
The installation of broadband networks has never been easier. While access to apartments and offices poses major difficulties, the use of the existing coaxial networks and self installed access modem, presents as the smart choice. There is no need to pull new cables which makes in:xtnd one of the easiest, fastest and most environmentally friendly fiber access extension systems present. It is non-intrusive, inexpensive and sustainable. In:xtnd provides Gbps speed when FTTH and FTTB is not possible all the way through fiber. In:xtnd can also be used for broadband via fixed wireless access extension when fiber is not present. In:xtnd opens up a huge market for the progressive entrepreneur, willing to invest time and effort in marketing in:xtnd system capabilities to Operators and Resident owners.
Sign up for your packaged deal to get you started on your first POC/pilot installation or desktop evaluation. The StartKit deal is including a 30 minute webinar. Questions? Contact our sales department here (link) or use the form below.
A COMPLETE RANGE OF PRODUCTS
FOR GIGABIT FIBER ACCESS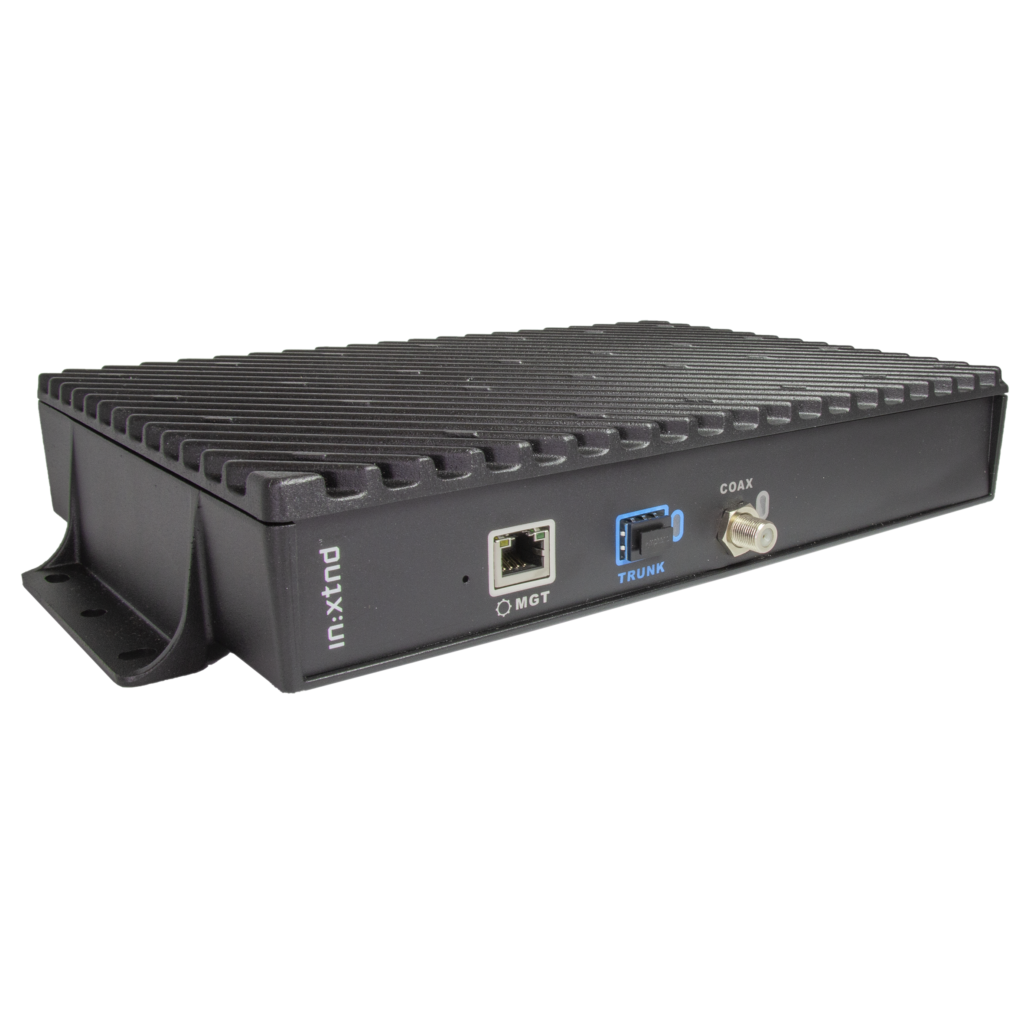 in:xtnd Control is a channel broadband over coax access node, capable of 2.5 Gbps on RF-port, supporting up to 31 in:xtnd Access modems. It communicates with in:xtnd Access using the MoCA Access 2.5 standard.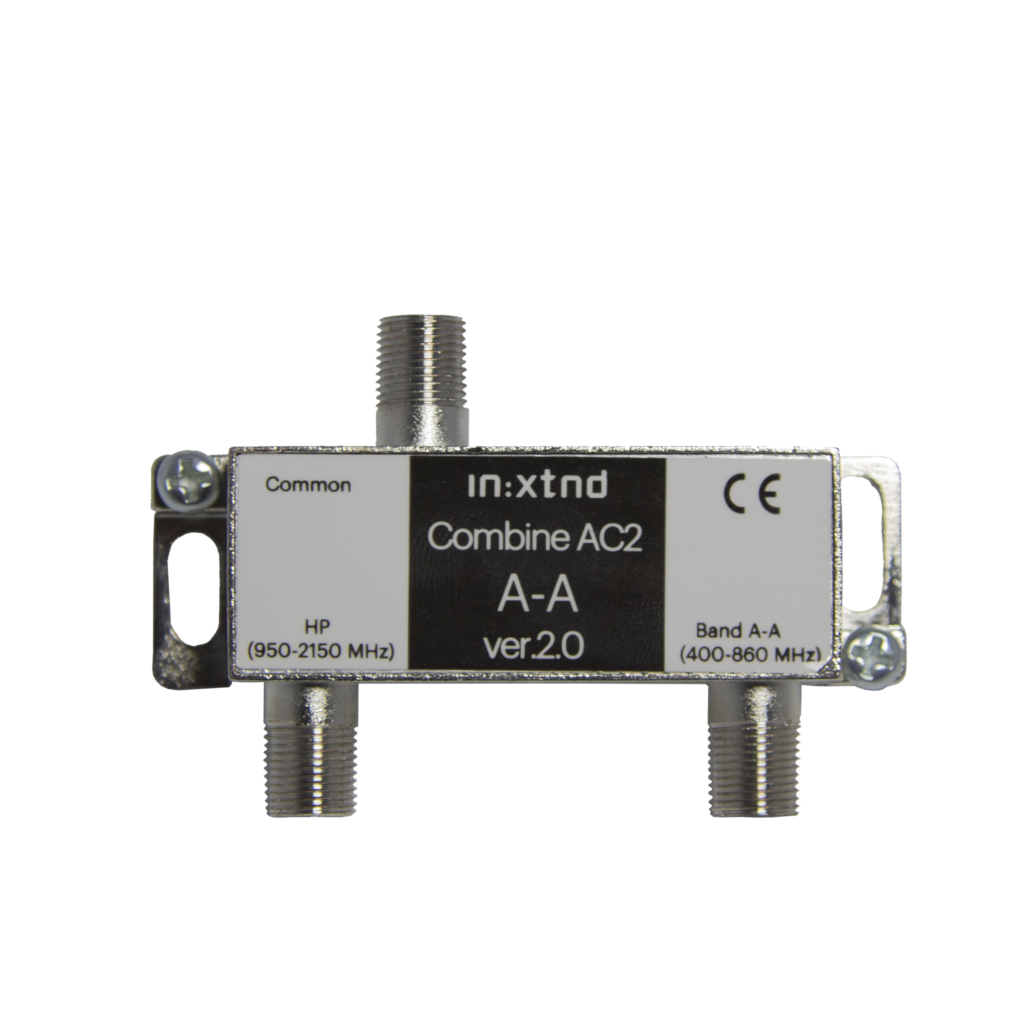 in:xtnd Combine is a high performance frequence combiner. The combiner is designed to be used for connecting one or two MoCA Access Channels from a in:xtnd Control and FM/VHF into a single coaxial cable – combining FM/VHF and broadband access in single coax cable.
in:xtnd Access is a reliable Coax to Ethernet modem supporting 2×1 Gbps. It connects to antenna outlet in the subscribers home for easy self installation. The pass through RF/VHF output supports all existing TV standards.
One time limited demo license for in:xtnd Manage
in:xtnd Manage is a, cloud based, advanced element manager with features for in:xtnd Control deployment, control and supervision of the coax link conditions. It includes essential functions for service provisioning and network management.
Accessories included
10G SFP+ copper transceiver, attenuators, 4-way splitter, coaxial cables etc.
ABOUT OUR CHANNEL PARTNER PROGRAM
We are currently looking for service partners and resellers to help meeting the growing demand in the market which you are operating in. The timing is perfect. We are living in a society where gigabit broadband access and high quality of services are requested in many buildings and communities. For business purposes and daily activities.
Want to become a reseller?
Our Channel Partner Program enables highly-qualified service providers to sell, implement and support our powerful, market-leading product portfolio. The Channel Partner Program offers different partnership structures, including value-added resellers and service partners.
Benefits include
Highly competitive margins

Pre-qualified leads and referrals

Competitive and complementary solutions to existing product or

service portfolio

Access to extensive training and support

Community cooperation

Validate and build your expertise in a specific geographical region or country while empowering customers to transform their businesses.
InCoax partner certification

1. Fill out the Channel Partner Application form.
2. After approval you will receive the partner agreement, based on the level you applied for. Accept the terms.
3. Create a marketing plan with support from our organization.
4. Education. You will receive sales and/or technical training material based on your partner level.

Value Added Reseller (VAR)
A Value Added Reseller (VAR) does not only sell our products, but can also do installations, trainings and act as the first line of support for the customers in the specific geographical market. The VAR-level is the most beneficial of the Channel Partner Program. The typical VAR is a System Integrator with extensive regional knowledge about the Telco/Cabel Operator and/or hospitality market.
A reseller focuses on selling products within a specific geographical market. Advantageous is having an existing network of clients to approach and a brand that is connected to values such as quality, innovation and/or trustworthy. A reseller will have an expert role for all sales related questions concerning getting the signed order from the client.
A potential service partner is an experienced TV infrastructure installer. The Channel Partner Program will supply leads to do site inspections and installations in a geography. It may also include reselling products to your existing customer base. You will receive expert knowledge when it comes to the requirement needed for the TV-distribution network when installing in:xtnd.