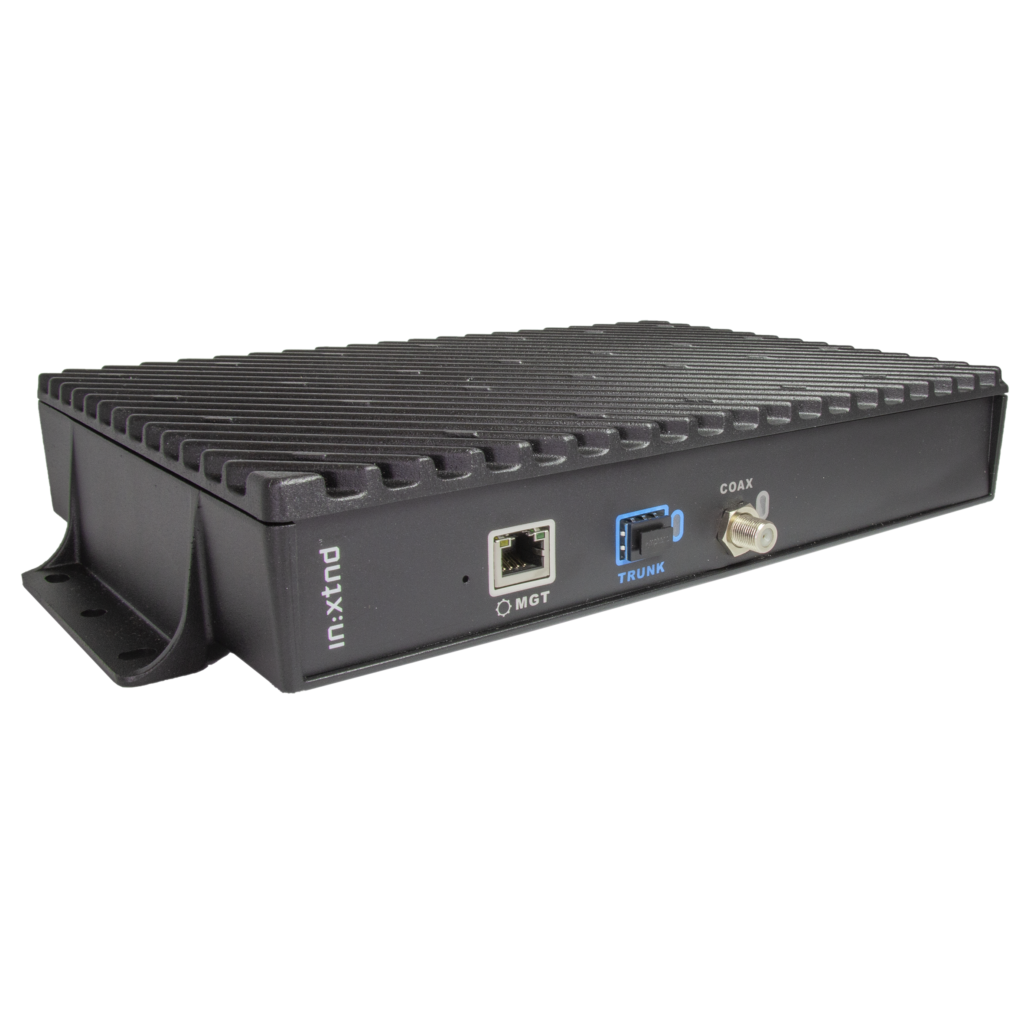 in:xtnd Control is a channel broadband over coax access node, capable of 2.5 Gbps on RF-port, supporting up to 31 in:xtnd Access modems. It communicates with in:xtnd Access using the MoCA Access 2.5 standard.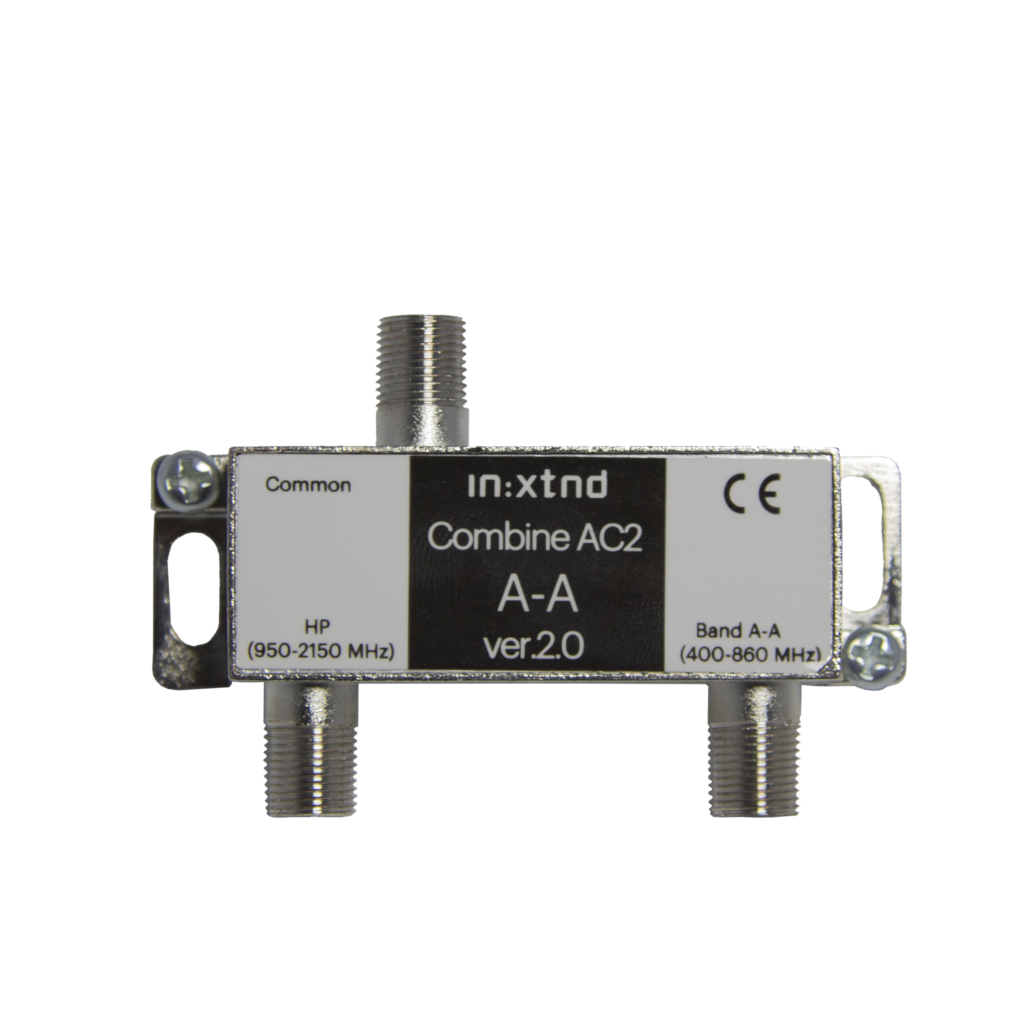 in:xtnd Combine is a high performance frequence combiner. The combiner is designed to be used for connecting one or two MoCA Access Channels from a in:xtnd Control and FM/VHF into a single coaxial cable – combining FM/VHF and broadband access in single coax cable.
in:xtnd Access is a reliable Coax to Ethernet modem supporting 2×1 Gbps. It connects to antenna outlet in the subscribers home for easy self installation. The pass through RF/VHF output supports all existing TV standards.
One time limited demo license for in:xtnd Manage
in:xtnd Manage is a, cloud based, advanced element manager with features for in:xtnd Control deployment, control and supervision of the coax link conditions. It includes essential functions for service provisioning and network management.
Accessories included
10G SFP+ copper transceiver, attenuators, 4-way splitter, coaxial cables etc.